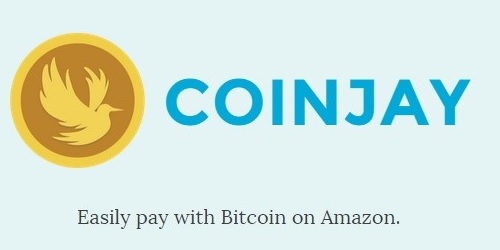 It won't probably come to you as a great surprise that the world-renowned online store Amazon has no intentions now to make BTC payments available to customers.
But then, many are still looking for a possibility to pay for their items with the cryptocurrency. At one point, various Amazon gift cards are now available to be purchased for bitcoins, but let us be honest: such services are not that reliable, and, after all, this isn't exactly how Bitcoin shopping should look like normally.
A startup called Coinjay is willing to help online shoppers solve this issue with the help of their browser extension of the same name available for free on Google Chrome Store. As you might have guessed already, all you need to do to be able to shop on Amazon using bitcoins is just install this app on your Chrome browser. When you finally decide your cart if full, on the checkout page you will see a "Pay with Bitcoin" option (it wasn't there before) right below the usual "Place your Order" button. Now click "Pay with Bitcoin" to be instantly redirected to Coinjay's payment page to take another look at your order and pay for it from any Bitcoin wallet you have funds on, including Coinbase (yes, now you know the name of the company that Coinjay partnered with in order to make your Bitcoin shopping dreams come true). By the way, Coinjay enables you to buy anything for BTC on Amazon, not just some selected items.
Coinjay extension is developed by Michael Lee and Richard Gong from BayLaunch team. At the moment, their app has limited functionality and is only compatible with Amazon's U.S. website (.com). So far, only several dozen users have installed Coinjay, while the rest have probably been frightened away by almost 10% commission fee imposed on every BTC transaction, which is a bit of too much to call such rates reasonable. Still, if one day Coinjay guys succeed in reducing transfer fees and enable the extension to work with other Amazon's local sites, they are more than likely to be enjoying much greater success.