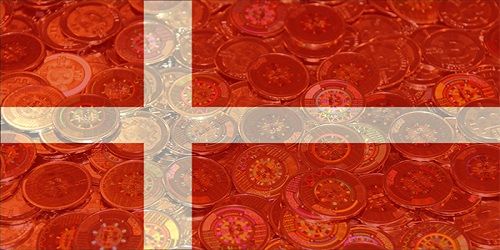 Denmark's Central Bank is to stop printing new amounts of fiat currency in 2016 already. What exactly are they going to use instead? Did somebody say 'bitcoins'?
The kingdom's main financial regulatory body explains it rather simply: the number of people preferring digital payment methods (bank cards, Internet payments, remittance systems, and yes, virtual currencies like BTC and altcoin) to cash is increasing rapidly. Already next year Danish brick-and-mortar merchants are likely to stop accepting paper and metal money from customers.
The initial idea originates from Denmark's Ministry of Finance that previously made a proposal to enable some businesses to refuse non-electronic payments from their clients. The new policy will be first tested on public catering locations, fuel stations, and clothing shops. If the experiment turns out to be a success, other merchants, vendors, and service providers are to follow them in 2016.
Why in the world would they do that, you ask. Well, Denmark wants its economy to become absolutely cashless in the years to come, and what they are making today are just tentative steps. Such radical measures are expected to help the country's financial system to significantly reduce all extra costs burdening it owing to the usage of fiat money as a payment instrument.
It's an open secret digital payment methods have been steadily growing popular for more than a decade now because of their convenience. In 2014, only 25% of all Denmark's payment transactions were made in cash or via bank drafts. People are looking for more practical alternatives enabling them to perform fund transactions more cheaply and efficiently, and services like PayPal and Apple Pay are favored greatly nowadays. Bitcoins, with their set of numerous advantages, are also seen as a good alternative to cash and even other electronic payment methods. As of now, there are only three Bitcoin ATMs in Denmark, but that doesn't really seem to be a proper indicator, and if the course towards cashless economy selected by the country proves its value, the overall acceptance of BTC and altcoins is expected to rise.