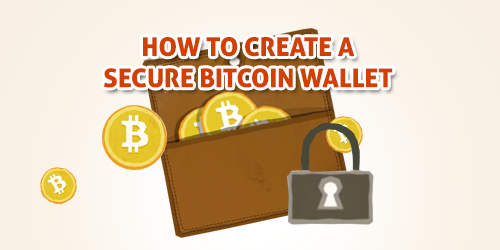 Wondering how to create a secure bitcoin wallet to trust your crypto funds to? Our brief yet informative guide will provide you with some useful tips and advice.
"How do I get a bitcoin wallet". All you wanted to know about creating one
Previously, we have already paid special attention to various Bitcoin-related topics and spoken about how bitcoins are deposited and withdrawn, so it should be pretty much clear to you how such basic things are done. Also, we have briefly touched upon the issue of getting a proper BTC wallet, so let us discuss it in more details now. It is apparent that you won't be able to make and receive any payments in cryptocurrency, including deposits and withdrawals of winnings on crypto casino portals, without a reliable Bitcoin wallet. Nowadays, more and more people all over the world set up personal BTC wallets so as to be able to take their virtual funds under full control, as Bitcoin system is fully decentralized, i.e. neither third parties other than senders and receivers nor any central regulatory bodies like banks are involved in transfer process. Apart from that, Bitcoin wallets enable users to perform Bitcoin fund transactions anonymously, without any digital traces associated with sender/receiver identity and personal details left behind online, and, what's even more important, complete these transactions within seconds and minutes, which is just so unlike what you get using 'conventional' bank and wire transfers.
Still, there is one very important aspect about it that requires some additional knowledge, and it has a lot to do with payment security. So, how to create a Bitcoin wallet that is safe and secure enough to use? There are at least several useful tips that a BTC wallet holder can take advantage of in order to turn their BTC wallet into an ultimate crypto payment device or app with no extra costs. But first things first. Before taking any additional steps to get the most of your secure Bitcoin wallet, you should definitely take your time and make some preliminary research online in order to decide which type of wallet (and by which provider/maker) suits your needs the best. It's really hard to say which one is world's most secure Bitcoin wallet, but you will definitely find the wallet that has it all to become the most reliable one just for YOU.
What is the best bitcoin wallet? It's up to you to decide
On the Internet, you will be able to finds dozens and dozens websites where you can download a Bitcoin wallet and find comprehensive reviews of top BTC wallets, with all their fundamental features highlighted and pointed out, meaning it will be much easier for you to judge which of them is to become your personal BTC storage and payment tool eventually. Of course, if you don't think you're competent enough, it is advisable to defer to experts' opinion and ratings, as with their help you will be able to choose a proper secure Bitcoin wallet to trust your digital crypto-funds to. Having that done, you may want to opt for some custom security enhancements that are quick and easy to employ, yet are very effective.
Among the first things you should do is protect your wallet with a really strong password impossible for scammers and ordinary hackers to brute-force. It would be great if you could keep this password in your memory (not mentioning the dangers associated with trusting it somebody else), but what happens when you occasionally forget it is you lose all the BTC coins stored on your online Bitcoin wallet. The best thing to do would be writing the password down and keeping it out of reach of people you don't trust, preferably in a locker or place with really limited access for all 'unauthorized' persons.
Now it's time to take things a step further and backup your wallet with the help of special private keys. Remember to backup the whole wallet, not just its BTC addresses, otherwise there won't be much to recover in case your bitcoins get stolen from it. Backing up is a crucial aspect of Bitcoin wallet security, but it's, however, quite simple to perform, as you just need to duplicate your wallet credentials on a couple of USB sticks, CDs, hard discs, and other reliable storage devices (sometimes, a sheet of paper and a good old pencil are fine too) that you can keep apart from each other in secret places (insistently recommended).
There is also another thing you can do to increase your BTC wallet security using a computer and a printer, and this thing is creating the so-called paper wallet – the option that many online Bitcoin wallets support. Basically, you will need to print out your BTC address and two QR-codes (one is your wallet's public address, and the other is its private key), and always keep them with you so as to 'manually' access your wallet whenever you need to, e.g. when you have no Internet access, but still need to make or receive a payment.
Also, it would be very wise to keep only a small amount of your BTCs on a Bitcoin wallet online or a portable token wallet that you use daily to make transactions, and trust the rest of your digital cryptocurrency funds to another more secret location. This kind of vault is called a 'cold storage', and it enables you to minimize the possible damage to your total BTC holdings in case your PC/Mac/laptop, phone, or other device that you use to access your primary Bitcoin wallet gets hacked.
Bitcoins are more than likely to become the universal digital currency of tomorrow, and we may say you're doing right trying to learn more about how to create a secure Bitcoin wallet for yourself already today to be able to make instant anonymized crypto payments seamlessly and without undue problems. Get a Bitcoin wallet, learn how to use it properly, make it as safe, secure, and theft-proof as possible (as we have mentioned before, that can be done very easily), and forget about the old-fashioned electronic payment methods this very day.