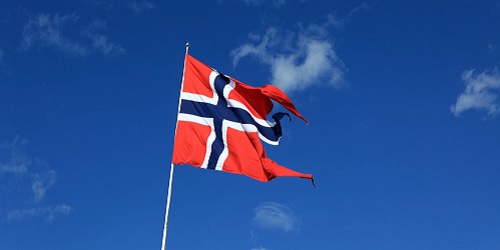 Finans Norge, one of Norway's top financial companies representing 200 institutions, thinks the country may easily abandon cash payments by the year 2020 already.
Currently, cash transactions make up only 5% in Norway, while plastic card usage grew almost 9% as of July 2014, which means disposing traditional fiat money would probably go without serious consequences for the country's economy. Cash withdrawals from ATMs declined significantly, and, according to Finans Norge, "it costs society a lot to handle cash".
The financial group also expects switching to cashless payments to reduce money-washing and other crimes related to finances. Critics argue that it is impossible to extirpate financial crime by getting rid of cash and introducing electronic payments, as it's obvious that "crime is moving to new areas". Besides that, citizens have a right to choose a payment method they like or find the most convenient, appropriate and discreet (card payment data can be accessed by third parties, which, in most cases, is absolutely unwanted).
Guri Melby of Norway's Venstre (Liberal Party) thinks bank cards and electronic payment methods are no less susceptible to fraudsters, but there are new payment methods emerging, like Bitcoin. Melby's opinion is supported by Datatilsynet, the country's data protection department. According to their official standpoint, citizens are free to conduct their financial operations without the need for corresponding data to be recorded digitally.
Norwegians may be willing to abandon cash payments, but are they going to replace them with Bitcoin or any other cryptocurrencies that are, undoubtedly, allowing for a higher level of security? We will probably see that in the coming years.