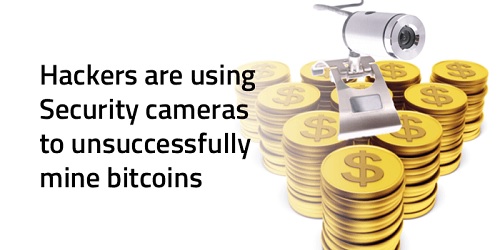 Do you know Bitcoin hackers are capable of using your Internet of Things devices – even toasters and fridges – to sneakily mine bitcoins or other cryptocurrency?
Yes, at least such are assumptions expressed by digital security experts globally. Mikko Hyppönen, chief research officer with F-Secure, predicts that the equipment connected to the fast-growing Internet network may easily fall under the manipulation of hackers using mining trojans.
Previously, hackers already attacked all kinds of smart devices, including Android-based smartphones, to mine cryptocurrency, but it is difficult to determine whether similar methods are used by them now, as it is not always possible to quickly identify vulnerabilities in the operating system or firmware of a certain device.
In March 2014, Johannes Ullrich of the SANS Technology Institute discovered malicious dogecoin-mining software in security cameras. Similarly, there was much talk of Taiwan-based Synology Inc. NAS-systems hacked in June 2014. The hacker(s) managed to mine as much as $600,000 worth of dogecoins before the malware was detected in the infected devices.
The malicious software used by Bitcoin hackers does not steal users' personal data, but it can significantly affect the performance of the devices through the use of a huge amount of computing power it requires to mine cryptocurrency.