In the end of this month, another twenty lucky ones will share the appetizing 2,000 mBTC prize pot of the monthly raffle! Ready to become one of the winners?
All thanks to BitCasino.io, each month there are more than sufficient chances for you to earn and win extra Bitcoin prizes!
Up until the end of this month, the portal will be holding their special 2,000 mBTC raffle promotion, with the usernames of the 20 winners to be revealed in the beginning of March.
Willing to take part?
See how this should be done:
1. Simply play any of BitCasino's real-money games until 23:59 GMT February 29th
2. Each day you do this, you will get a free raffle ticket (1 ticket per day)
3. All in all, you can claim up to 12 tickets until the end of the promotion
4. The 2 BTC raffle will be held at 12:00 GMT March 2nd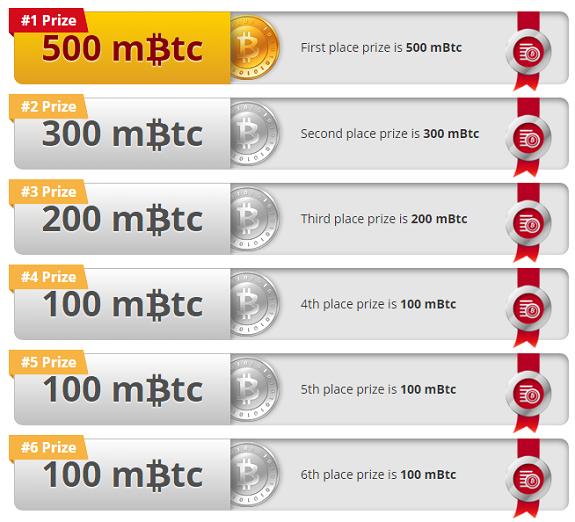 Players placing 11th to 20th will also get a 50 mBTC prize each!
Hurry up and try to claim as many tickets as you possibly can!
The more tickets you have until the end of the month, the more likely you are to become one of the 20 lucky ones!