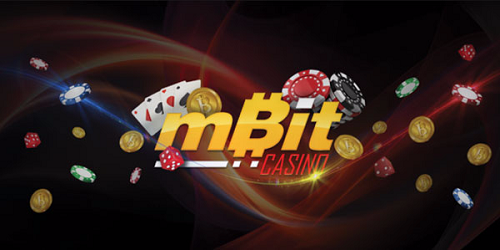 Learn how to secure yours already now! Nothing special required from you, just the usual stuff you do on mBit.
We're bringing you a genuinely tremendous offer from mBit Casino!
Do you know they are giving away loads of free chips to their players? Yes, they do, and there is even a better news about it, as you don't really need to make any efforts to get them really!
Just make a deposit and wager on your favorite games, that's it!
Isn't it what you've been doing on mBit all the time? And now you can be rewarded for it!
This is how you get your free chips from mBit:
1. Go to the casino's support live chat
2. Send them the WINWEEK bonus code
3. Withing the next 7 days, make a deposit and bet the whole amount on any games you like
4. Get your free chip bonus (based on the total amount of your deposits/bets) automatically next Friday, February 12th, 2016.
5. Have lots of fun!
Here's what you can get:
30 mBTC free chip for 0.1 to 0.2 BTC total deposits/bets
50 mBTC free chip for 0.2 to 0.5 BTC total deposits/bets
75 mBTC free chip for 0.5 to 1 BTC total deposits/bets
100 mBTC free chip for 1 to 2 BTC total deposits/bets
150 mBTC free chip for 2 to 5 BTC total deposits/bets
200 mBTC free chip for 5 BTC or bigger total deposits/bets