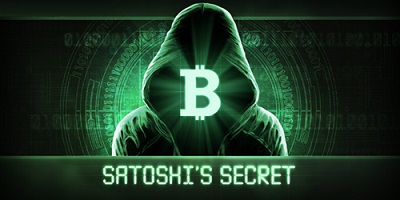 Find the first ever Bitcoin-themed slot machine on the best BTC virtual casino portals! Believe us, you haven't played anything like that before.
Looking for an ultimate slot game that will blow your mind and enable you to win impressive prizes in cryptocurrency? With Endorphina, your dreams have come true now! Proudly presenting you "Satoshi's Secret", one of their most brilliant creations, we guarantee you the unprecedented excitement and breath-taking experience peppered with smooth Matrix-styled graphics and dramatic electronic soundtrack.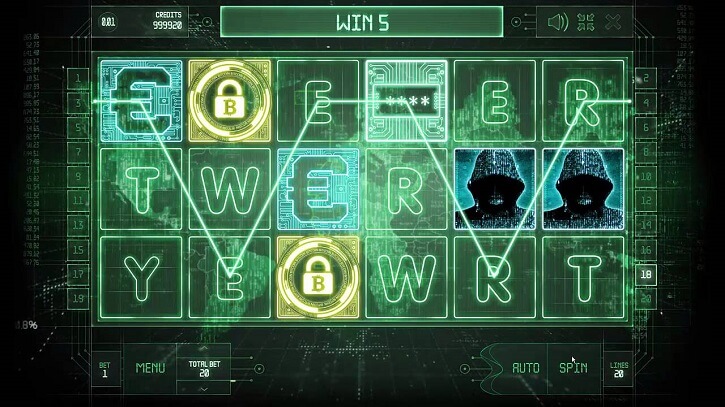 The slot, which is themed around hacking, crypto-technologies, online trading, and IT-intelligence, boasts an unusual 6×3 set of reel symbols, meaning there will be extra winning opportunities for you on top of the ones coming as standard! Instead of the traditional playing card symbols standing for regular-paying symbols (from 9 to A), you unexpectedly get a selection including letters Q, W, E, R, T, Y, aka the first keys of the keyboard layout. At the same time, the signs of the world's most recognized currencies, including USD, EUR, and GBP, and, of course, the Bitcoin logo, represent the higher paying values.
You won't do without a couple of special symbols, and there two of these: the icon with asterisks on it is the wild symbols, while the "B"-symbol acts as the bonus activator.
"Satoshi's Secret" features two bonus games, both enabling you to develop your own gaming tactics and go for smaller prizes with less risk, or bigger ones requiring determination and cold blood from you. In the QWERTY bonus game, which can be triggered by landing the corresponding combination of letters on the reels from left to right, you're going to hack bank accounts. Here, the complexity level of hacking (and the size of payouts, correspondingly), is marked with various colors – from the entry-level green to the highly rewarding red, and the medium yellow being in the middle. Hint: you may want to try the easier levels first, as going straight for the red may leave you without any winnings if you're completely new to the game. After all, it's all about skills and trying.
Then, there is the Trading bonus game. You can launch it by landing four "B"-symbols on reels from 2 to 5 as you play, and the Forex trading simulator mode will become playable instantly. Again, you strategy here may be different: you either go for the guaranteed prize, or choose to gamble on the rise/fall of one of the currencies, and benefit even more greatly from it!