What Is Crash Gambling
?
Crash gambling game is a subtype of instant flash casino games with an obligatory turning point, crash, or, rarely, escape. The turning point value is calculated by RNG which provides random, unpredictable results and equal chances for all players.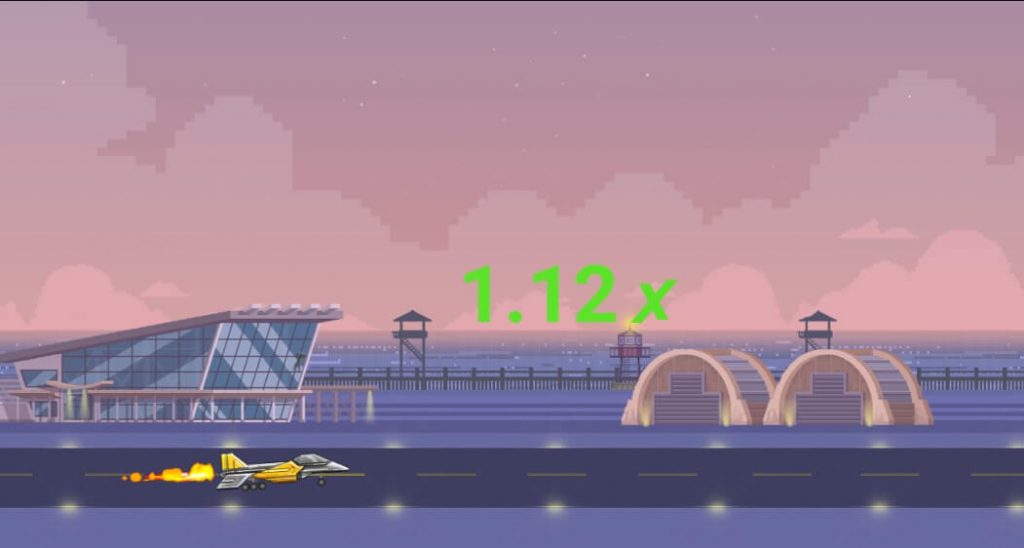 Read our review of the Jet X crash game from Smartsoft.
The sort gains popularity so quickly because of its quick rounds, great multipliers of up to 100,000x, and bets of 0.1-100 USDT. Besides, any crash game allows extremely flexible volatility management. Players can bet for either small multipliers and get small winnings with low risk, or wait for 20-100x and receive rare large winnings.
Types of Crash Games
As the gameplay is standard, the sorts of crash games are mainly determined by their visual design, particularly, by the moving vehicle. The main sorts are:
sport plane (Aviator);

jet fighter (F777 Fighter);

space shuttle (JetX);

space rocket (Space XY);

advanced jet suit (LuckyJet);

zeppelin (Zeppelin).
Besides, the exceptional Meteoroid game assumes betting on a falling asteroid.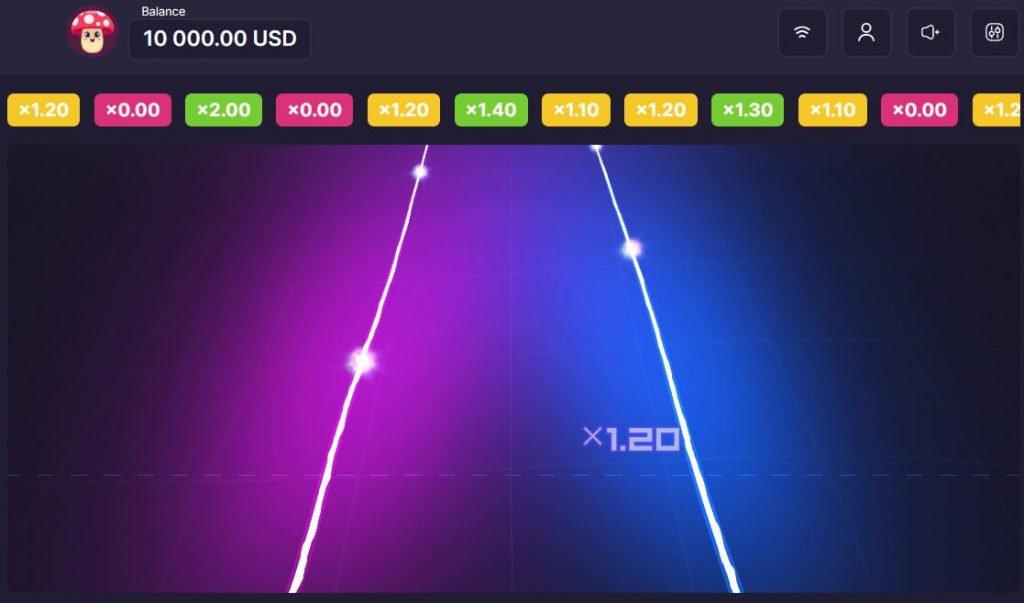 Read our review of the Quantum X crash game from Onlyplay.
Gameplay and Features
To better understand what crash gambling is, let us analyze the basic crash gameplay. The gameplay of an average crash crypto game assumes a vehicle that passes a certain distance until a turning point, crash, or escapes. A game counter reflects the distance and stops at a crash point. Players place bets before the start of moving and, to win, have to cash out before the crash. The counter at the cashout moment is a winning multiplier. Those who waited for too high multipliers lose.
A standard crash gambling game has a mobile version and a demo mode. In addition, in certain games, players may place double and triple bets per round, win random jackpots and collect statistics. But, as we know, crash games do not have live dealer variations.
Autoplay & Auto-Cashout
In almost any crash game, players can use auto mode to place a series of up to 100-200 bets. It provides:
auto bets of the same amounts;

cashouts at the same precise multipliers; 

complete autobets with both

limit

sets.
Autoplay and auto-cashout are part of any worthy crash gambling strategy because they help to exclude risks of human errors for newcomers and save the energy of pro players. The auto-interface is located in a tab in the betting section or appears after turning on the slider.
Live
Bets & Statistic
Besides autoplay, almost any crash casino game offers live manual betting. In the mode, players place different bets due to a specific strategy or just intuition. Moreover, players can adjust bet sizes and multipliers according to these statistics:
latest round results;

current bets and participants;

individual winnings and losses;

latest big winnings.
Provably Fair Algorithm 
Most crash games have an integrated, Provably Fair scanner. It allows you to check the game software and the casino's fairness, avoid fraud and hacks, and write down your winnings once and forever. Besides, detailed personal and common results in the Provably Fair blockchain help to evaluate the reliability of your crash gambling strategy: if your and game RTPs vary in several decimals, the strategy is useless.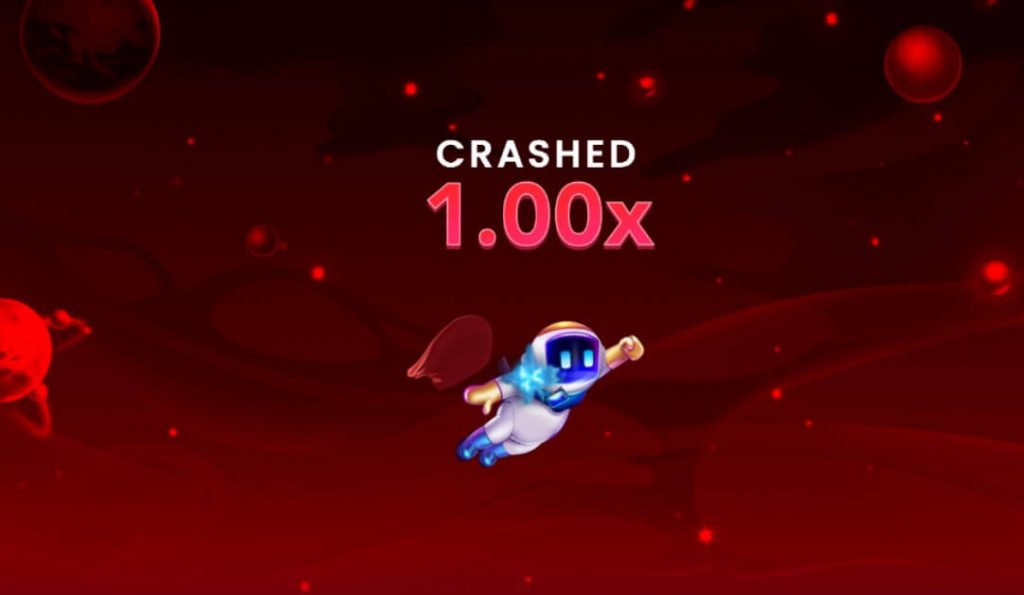 Read our review of the Spaceman crash game from Pragmatic Play.
Demo
Version
Every Bitcoin crash game has a demo mode by default, and players may try the games for free on casinos' and developers' sites. If the free mode is absent on certain crash gambling sites, the administrations just blocked it. The demo is useful for:
training reaction speed for

live

manual betting;

study

rules

and interface;

gather advanced statistics;

test a

strategy

, predictor

app

,

tips,

and hacks;

play for fun instead of winnings.
On crash gambling sites, real money mode differs from the demo with in-game currency – fun coins instead of cryptocurrency.
Guide to
Crash Gambling
Crash games have a common basic gameplay and, therefore, a very similar interface. To start crash betting:
select a trusted

casino

with several

crash games

, worthy bonuses, and convenient

payment options

;

register,

deposit money,

and claim a

welcome bonus

;

go to the section Crash, Aviator, or Instant Games;

select a

game

and click the button Play for Real Money

;

tap

Demo Mode if you want to test the

crash gambling game for free

;

on the

game

page, select a bet amount (or two), click the button Bet, and prepare to place it again during a round to

cash

out;

If you want to bet automatically, turn on the appropriate slider or set the bet amount and limits on the "Auto Play" tab.
Besides, it is recommended to study pro tips and tricks in chats, groups, and affiliate crash gambling sites. Though most hacks do not work, you can find a clue to big winnings.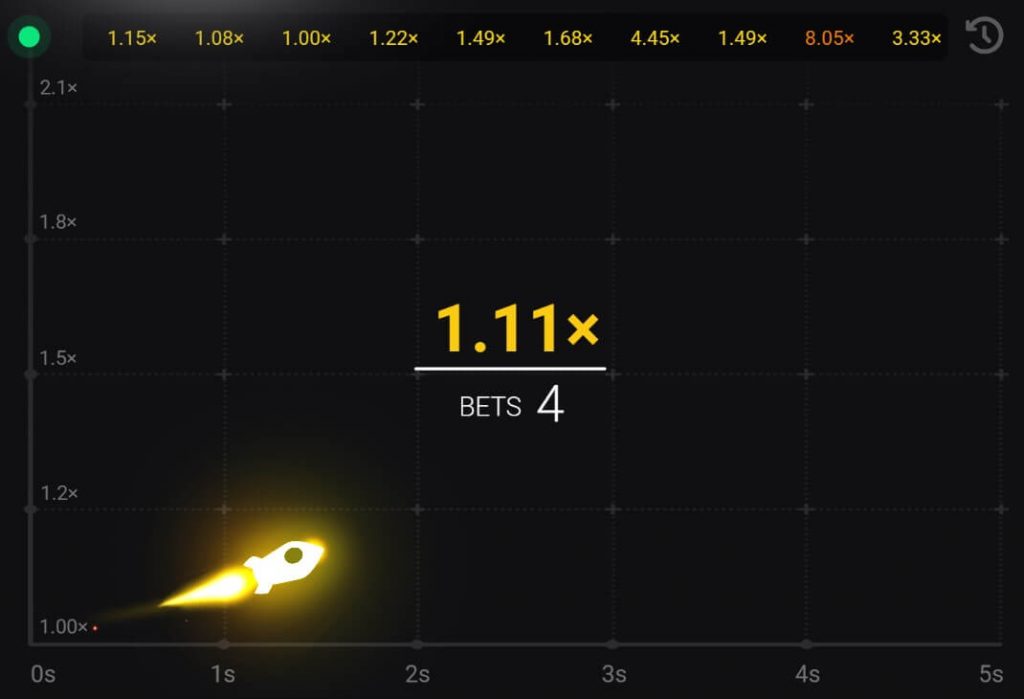 Read our review of the SpaceXY crash game from BGaming.
Strategies for
Crash Games
Any crash casino game is RNG-based and its results are unpredictable. That is why relying on a predictor app, signal group or magic algorithm is a bad idea. The better way is to choose such bet amounts to stay in profit with any or almost any crash points. The most efficient and popular crash gambling strategies are:
Martingale's

strategy

is doubling a current bet after a loss and going back to a basic bet after winning.

Fibonacci's

strategy

is summing two previous losses to place a new bet and backing to a basic amount after winning.

The low-risk

strategy

assumes placing almost sure but small bets of 1.5-2x.

The insurance

strategy

is available for games with double bet

options

. One bet is obligatory auto and low-risk. Its winning must cover both bet amounts. The second bet is

high

-risk and is placed to

win

big.
Start Winning with
Crash Games
Every crash crypto game is exciting, fast, and profitable. Easy multifunctional interfaces and generous promotions of casinos make your experience even brighter. Crash games are not as numerous as slots but, among them, any player still can find a game to his or her taste. 
Select among the best casinos in our rating, try the best strategies, and prepare for life-changing winnings.