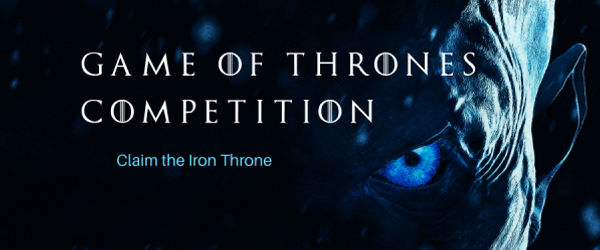 If you've not been following the Game of Thrones television series, it would seem as if you're missing out big time, especially if you've got a few friends that are enthusiasts of the popular movie series.
The popularity is such that social media and nearly every news channel have something to say about the movie. The reason is that this is one of the best series produced in a long time.
It is based on a series of novels by George R.R Martin and has 8 seasons with the last one released on Sunday, April 14.
If you're a fan of The Game of Thrones, you now have the opportunity of playing your favorite game on the slot on VegasCasino. There is no doubt that all lovers of good games would love trying out the Game of Thrones whether you're an avid television viewer or not.
With the VegasCasino promotion on The Game of Thrones, you could take advantage of several bonuses made available on the platform to play the game of your choice as well as get entertained while playing it. How about the prospect of winning big while at it?
It gets even more interesting because the game enables the player to relive the movie by visiting the imaginary continents of Westeros and Essos as in the movie and interact with all the leading actors in 3-D. Nothing comes closer to reality as far as the Game of Thrones is concerned.
Among the bonuses available on VegasCasino are 225% on all deposits which comprises 100% on the first, 50% on the second and 25% X 3 reload bonus.
According to the VegasCasino promotion on the Game of Thrones, the setting is winter and the final battle for the Iron Throne. Every participant has to join any of the four factions involved in the war in the quest to claim the throne. The player's involvement matters because the player with most bets on the winning faction (slot) wins.

500 mBTC is up for grabs by the winner while the second and third placed runners-up would be awarded 200 mBTC and 100 mBTC respectively.
The efforts of the leaders in the other factions won't be forgotten as they too get rewarded with 100 mBTC each. The factions involved in the battle for the Iron Throne are:
– House Lannister (Fire and Steel from BetSoft Gaming)
– House Stark (Wolf Quest from GameArt)
– White Walkers (Castle Blood from GameArt)
– and House Targaryen (Dragon Lady from GameArt)
So what are you waiting for? Sign up for the quest before the battle commences.