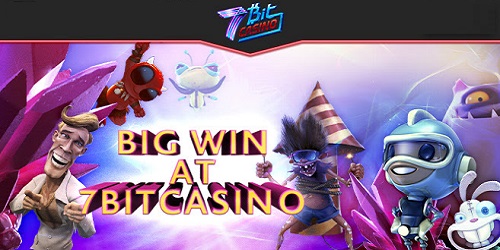 Congratulations to Thomas who made the right call trying his luck with the "Mr. Vegas" slot machine. It took him just a couple of minutes to scoop 40 BTC!
This time, 7Bit Casino's player going under the name Thomas J. gladly shares the story of his unexpected success that dropped upon him as from the clouds.
That day, Thomas was spinning the reels of "Mr. Vegas" slot, a long-time hit game developed by Betsoft, when, suddenly, his deposits turned into two winnings! As the player himself admits, at first he didn't believe his eyes and decided to go to 7Bit's customer support live chat to "ask it this was for real". Indeed, it was!
By that time, Thomas had been playing for several months, and that quite successfully, as he was able to withdraw a couple of times. His personal Victory Day brought him another 2 wins. "At first I hit around 15.8 BTC", says Thomas. His instant desire was to withdraw the prize amount, but then he decided he "wanted to play a bit more", so he "made a request for 15 and kept playing with the rest". His intuition served him well, as it didn't take him too long to "hit twice real high", resulting in a consecutive win of 25 bitcoins!
WHY CAN'T YOU BE AS GOOD AS THOMAS?
The more so, there are plentiful opportunities for you to win big at 7Bit Casino!
Learn more about 7Bit's secure gaming environment and updated bonus range.