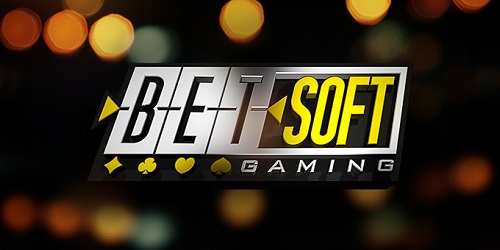 From May 17 to 19, 2016, Betsoft Gaming, one of the most acclaimed developers of 3D virtual casino content, are presenting their latest Slots3™ game range at the G2EAsia event held at the Venetian Macao hotel in Macau.
The range includes a set of ground-breaking slot machines like 'Birds!', and 'Frankenslot's Monster', which have been released earlier this year, and the eagerly awaited 'Rise of the Dragon' game that will make its way to online casinos a bit later.
The 'Birds!' slot game features a revolutionary cascading reel mechanism which substitutes the traditional reel spin. The adorable winged creatures in it sit on the phone wires drawn between masts, each of them representing a reel symbol. As soon as you score a winning combination, the flight uproots and takes wing, clearing the grid for the new feathered people to settle down on the wires in the random order and get you extra winning opportunities, with cumulative round wins enabling you to enjoy infinite free-spins.
'Frankenslot's Monster' is based on the famous horror story, and features some of the original characters from it. During the gameplay, the crazy-looking Doctor Frankenslot and his preposterous yet appealing monster react to your wins and losses in a distinctive manner, and, in one of the bonus rounds you can take control over the Doctor's electrifying machine to overmaster the creature and boost your winnings immensely. Rewarding Scatter Pays and Wild symbol occur very frequently in this slot machine, making your chances to scoop an impressive final win even bigger.
In the 'Rise of the Dragon', the story of Hana, a teenage ninja girl is revealed. Your objective is to help her rescue her father from his foe's clutches, and, as you play, you will visit an entire virtual universe of vibrant worlds that will serve as a breath-taking background for your reel-spinning action. Fight as desperately and fiercely as Hana does, and your commitment and dedication will pay greatly.
As admitted by Betsoft's vice-president of sales Mark McKeown, G2Easia event is "immensely important" in virtual gaming, as it focuses "on the rapidly burgeoning Asian market". McKeown says his company "have prepared a delicious sampler" of their latest games "which are taking the industry by storm and breaking play session records". The vice-president voiced his confidence the playable demos of their creations "are going to be very well received by the show's attendees", as every game from the wide range of Betsoft's top-notch 3D gaming content the developer presents at G2Easia indeed "offers something different in terms of theme or mechanics".