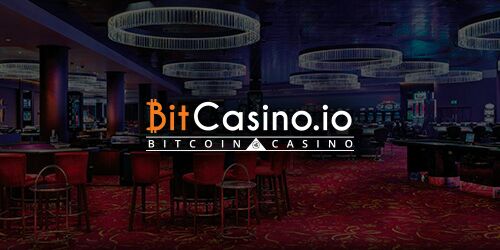 The casino reveals their record-breaking 2015 performance figures, while their spokesperson has a very intriguing secret to share with us.
As it has been officially reported earlier this month, BitCasino.io, who are renowned to be the world's first licensed and fully regulated BTC gambling portal, set a number of revenue, performance, and service records in 2015.
More specifically, if compared to 2014 figures, the casino was able to increase their turnover 13,7 times (specifically, €50+ million turnover as of December 2015). Apart from it, last year BitCasino.io also rolled out an impressive €14 million worth of progressive jackpots in their games overall, with the biggest ever single-spin win amounting to €100,000+ (270+ BTC) recorded.
By spring 2016, the audience of the portal reached an impressive 150,000 virtual players from over 140 countries, and they were able to receive their winning withdrawals in bitcoins within the average time of 2 and a half minutes, this waiting period being one of the quickest among the industry's top brands. At the same time, BitCasino.io charges their players no fees at all for their transactions.
As of now, the portal has over 800 slot machines and casino/card/casual classics in their collection, including live dealer games, lotteries, and lots of varieties of dice, roulette, baccarat, and blackjack.
According to the casino's spokesman Marc McGuinness, since the very moment the project was launched in early 2014, BitCasino.io "have witnessed tremendous growth becoming the market leading destination for Bitcoin gaming both on desktop and mobile". McGuinness, who describes 2015 as "an important year for industry awareness and player acceptance of Bitcoin", says this "seamless gambling chip" actually enabled the casino to "become the premier destination" for anonymous crypto-powered virtual casino gaming. Despite certain specialists treating Bitcoin as simply a temporary trend and a niche product, McGuinness expresses his confidence in BTC gambling's huge potential for "[gaining] mainstream acceptance amongst players, particularly the millennial demographic", and believes crypto-powered gaming will continue its growth trajectory into 2016 and beyond".
BitCasino.io's choice of wagering possibilities for players is not just limited to slots and casino games. Actually, their own sportsbook section has been fully functional since summer 2015, with 60,000+ events offered to bettors monthly. Now, McGuinness has a little secret do disclose, as, according to him, the team is to launch a stand-alone sports betting portal called Sportsbet.io as early as June 2016, right before the start of the UEFA soccer championship, and BitCasino's spokesperson makes no doubt their new project "will become the premier sports betting destination for all Bitcoin players across all devices".