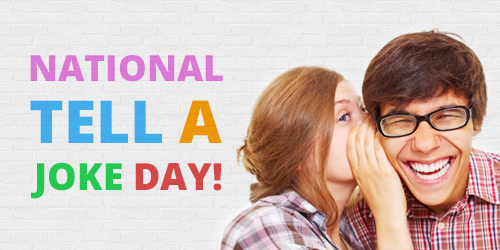 Did you know today is Tell a Joke Day? Oh, so you didn't? Then you know now. But did you know BitCasino can give you free bitcoins if your joke is a funny one?
Yes, they can, because sometimes there's nothing better than a good joke.
And a whole BitCasino Tell a Joke Day full of the funniest jokes seems to be one of the best days ever, especially when on this day you can get your bankroll boosted!
Send your funniest joke to cs (at) bitcasino (.) io on August, 16th, and get a special prize of 10 mBTC that you can play your favorite casino games with in BitCasino.
The best jokes will be posted on BitCasino's Facebook page!
Haven't you still got a Bitcasino account? Sign up immediately to enjoy the best bonuses, gaming offers and a unique selection of casino games.