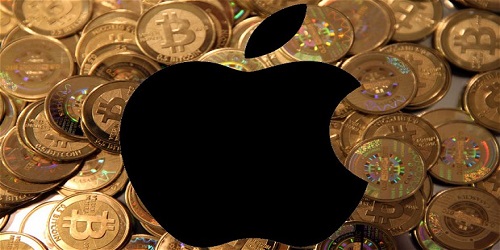 At their recent presentation of iPhone 6 Apple introduced a new payment technology called Apple Pay that sparked public discussions in the global Bitcoin community.
Apple's new invention allows its users to make retail payments using the so-called "one-touch checkout" based on near-field communication technology (NFC).Apple Pay developers' main focus was on the convenience and security of transactions. In case you lose your phone, you can suspend the payment system through the Find My iPhone service. Since the phone itself does not contain any credit card information, there is no need to block it in case of loss.
Bitcoin community representatives wonder what impact Apple's new service will have on the digital currency. During the presentation, Apple spokespersons did not say a word about Bitcoin. However, it became known that Apple will share the product's API with developers, which means the applications with BTC-support are very likely to appear soon.
In general, Apple's NFC-based product causes certain controversy. Some think that the spread of this technology might ultimately encourage people to use Bitcoins, while others are convinced that the emergence of such technologies rocks the Bitcoin's boat.
Bitcoin entrepreneur Andreas Antonopoulos has no doubts that people will eventually come to the understanding that Bitcoin is the best option. This opinion is shared by the CEOs of Coinsetter and Circle, Jaron Lukasiewicz and Jeremy Allaire, who think Bitcoin users need not worry at all as Apple Pay is still based on the "old" technologies used in most bank cards and bank payment systems.
The Apple Pay service a desire to some payment systems, including Stripe and Braintree.