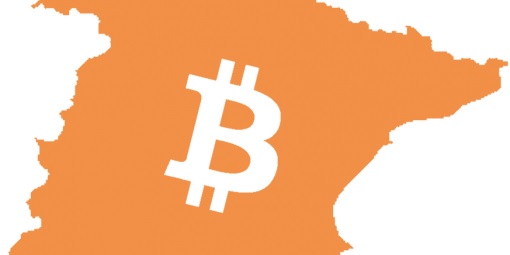 The Congress of Deputies of Spain has been formally proposed by the country's social liberal party Unión Progreso y Democracia advocating for Bitcoin regulation.
The party of cryptocurrency state control supporters is the fifth largest parliamentary group. UPyD sees a big threat in leaving the cryptocurrency in "legal vacuum" and finds it urgent and necessary to take measures to have the innovative payment technologies regulated and monitored in order to enhance security and ensure against fraudulent operations.
As estimated by the party, there are about 40 thousand people using BTC in the country as of now. This number does not seem to be any threatening for the Spanish economy for the moment, but the cryptocurrency network has a great growth potential, and certain things should be done to prevent it from getting out of control.
The social liberalists base themselves upon the official standpoint of the European Central Bank which officially renounces Bitcoin is a kind of digital currency, implying that its usage should therefore comply with common legal regulations. Although Bitcoin users may be initially attracted by the system's multiple advantages, including the absence of the main regulatory centre, ability to make and receive anonymous payments, as well as complicated security mechanisms based on crypto algorithms, the ECB finds Bitcoin transactions bearing potential risks of being used by fraudsters for criminal activities and money-washing purposes.
According to one of UPyD members specializing in legal studies, he is fully supportive of Bitcoin regulation by the state on condition it's capable to provide "judicial security" (as expected by many); otherwise, if the government seeks to impose control for oppressive purposes only – there's no point in it at all.
In Spain, it all started after the country's government finance and taxation matters agency called El Ministerio de Hacienda y Administraciones Publicas, enacted a resolution in answer to the request by Coinffeine, the domestic B2B cryptocurrency exchange platform. The official act stated that Bitcoin was officially announced equivalent to digital payment systems, and that all Spanish online gambling services providers should necessarily obtain licenses to carry on their businesses. Apart from that, the law in effect sets a limit of 2,500 EUR on all cash transactions, and the authorities are very likely to extend this law to payments made and received by Bitcoin entrepreneurs.
Unión Progreso y Democracia believes the absence of Bitcoin regulation is capable of harming of affecting the country's central financial bodies. As stated in their proposal to Congress, Bitcoin shares similarities with other electronic payment systems, and if no actions are taken by the government to prevent its free-floating, it could potentially lead to unexpected situations. UPyD also mentions the European Banking Authority's report from July 4th, 2014, in which the institution describes over 70 various risks, including fraudulent and money laundering activities already mentioned above money, that all Bitcoin users, no matter private persons or legal bodies, are exposed to, and calls to impose temporary control. The latter measures are supported by UPyD in their proposal.
Bitcoin regulation will be brought up for discussion in Congress on January 30th, 2015.