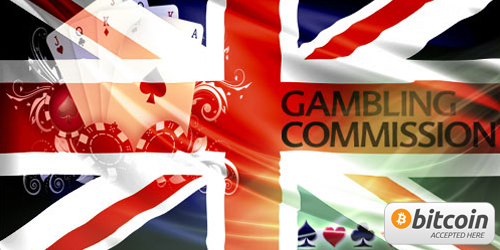 There is no doubt that the cryptocurrencies are increasing their popularity day by day.
Even though most of the volumes of virtual currencies is speculative, rather than transactional, some cryptocurrencies, like Bitcoin, have became a catalyst of the financial industry. Just a few months ago, United Kingdom Gambling Commission (UKGC) have issued a whitepaper where it discussed the attitude towards cryptocurrencies and their impact on online casinos, sports and eSports betting, and other forms of online gambling.
While the UKGC supports the use of bitcoins as both the payment system and the currency, it also aims to bring the bitcoin casinos into the white area. Until now, a casino that purely operates with bitcoins was unable to apply for the license. The UKGC has given time until 30th of September 2016 for such casinos to apply for a valid license, and already six months after, we can see that it has received quite a few applications.
This certainly seems as a great move from the UKGC as everyone seems to win from such a decision. Regulated online casinos will be able to expand their services and offer betting with bitcoins and accept bitcoins as a mean of payment. Bitcoin casinos that have remained in a grey area for years will now be able to operate under a solid regulative umbrella of the leading gambling authority. The players that prefer betting or gaming with cryptocurrencies will now be protected.
On a flipside, it does seem that every regulated casino or a betting company would have to invest heavily in its infrastructure to satisfy the UKFC requirements. Apart from just accepting bitcoins, a casino would have to make sure that it complies with all of the Anti-Money-Laundering procedures. As we know, bitcoins provide a great security and anonymity, and some of BTC users are unlikely to continue gambling once they have to be verified. As a result, the existence of some unregulated bitcoin casinos and their operations in the UK are still expected. It is certainly interesting to see how this new legislation will take place, as it has many chances to trigger similar approaches by other regulators.