Starting from today and up until March 30th, BitCasino.io is running another 2 BTC raffle promo, with you more than likely to become one of the winners!
Actually, being a regular BitCasino player, you're almost participating in this promotion already now!

BitCasino.io's March 2,000 mBTC Raffle is starting big today, and it will last through March 30th, 2016. Play any games from their collection for real bitcoin throughout the whole month, a get a free raffle ticket daily for it!
That is how you can secure a win:
1. Play any of BitCasino.io's real-money games until 23:59 (GMT) March 30th
2. Get a free raffle ticket for every day of your gameplay (1 day = 1 ticket)
3. In total, you can claim up to 28 tickets until the end of March 2 BTC Raffle promotion
4. The 2,000 mBTC raffle will be held at 12:00 GMT March 31st, 2016 on BitCasino.io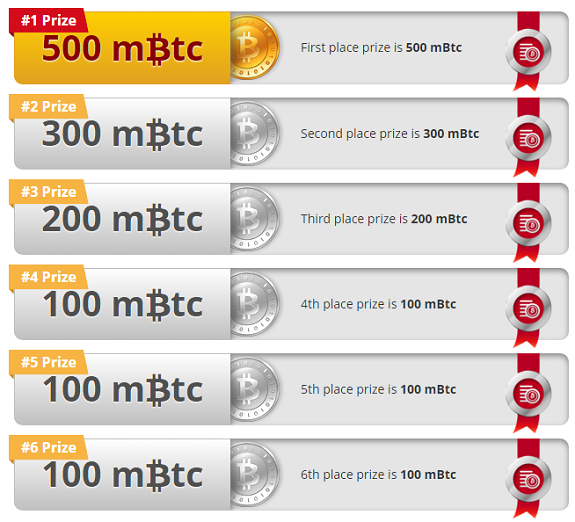 Players placing 7th to 20th will also get a 50 mBTC prize each!
Any ticket can become a lucky one for you in this promotion, so CLAIM YOUR FIRST RAFFLE TICKET ALREADY TODAY!
All tickets will be credited within 24-48 hours after the end of each day the games have been played by a participant.
The usernames of the 20 lucky winners are to be revealed soon after the raffle takes place. Each winner will receive their prize directly to their account balance.