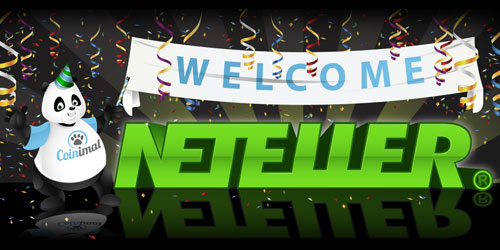 Having been launched in late 2014, Austrian Bitcoin marketplace Coinimal is reported to be the very first BTC company to offer payments via Neteller to their clients.
Established as an aid service for European buyers of Bitcoin who used to have certain issues at that time trying to purchase the cryptocurrency, Coinimal have been able to successfully overgrown their initial aims and purposes in less than six months, and are now ready to expand their business in the booming market of Europe, meaning we should expect to hear about their new partners and cooperation soon really.
From now on, Coinimal's customers are enabled to purchase the desired amounts of bitcoins and other digital currencies (like NXT and Litecoin) using the payment services by one of the world's leading autonomous electronic transfer systems.
According to Coinimal's chief manager Paul Klanschek, Coinimal's CEO, Neteller might have got the idea of cooperation with his company "because they feel that [Coinimal is] the most sophisticated, serious Bitcoin gateway in the world". Klanschek says they are "extremely proud to be the first crypto merchant" in the world to officially introduce Neteller's payment services to clients. Currently, Coinimal's customers are offered a selection of Neteller's payment functionalities: bank and prepaid cards, wire transfers, plus the Bitcoin-to-cash payments enabled by the company's brand new automatic exchange platform.
As a part of Coinimal's very special ongoing promotional offer, their customers are able to purchase 25 Euro worth of BTC staying almost absolutely anonymous, i.e. with no need to undergo the complete account verification procedure. With the help of this limited time promo, Coinimal is expecting to draw new customers to try their services. Are you going to become one of them?