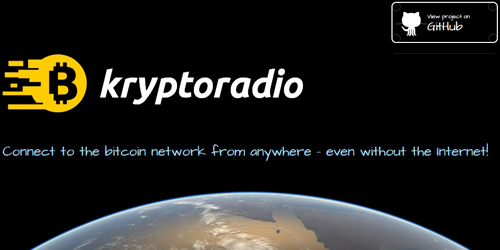 In recent months, the worldwide Bitcoin community has launched several projects aiming at making the global Bitcoin network less dependent on the public Internet.
From September 2014 onwards, Finnish national digital television, in cooperation with Bitcoin startup Koodilehto, intends to start TV-broadcasting the Bitcoin information, including the complete BTC blockchain, all over Finland, which has a population of about 5 millions.
Basically, this will allow the Finnish to receive the BTC blockchain broadcast signal without Internet connection – all you need is a relatively cheap (ca. $20) compact DVB-T signal micro-receiver connected to your PC or mobile device via a USB-adapter. In addition to DVB-T format, the signal can be streamed via digital FM-radio, satellite radio, home radio and DAB, but DVB-T standard, being the most widespread means of digital broadcasting, was chosen by the developers as the first candidate for adaptation.
The desire to make bitcoin network more resilient to attacks, including the ones involving blocking access to the Internet, served as the primary motivator for Koodilehto. According to Greg Maxwell, bitcoin core developer, the alternare methods of blockchain transmission are crucial to the success and viability of Bitcoin as such.
The so-called conspiracy theorists finally have an opportunity to connect to the Bitcoin network leaving no digital "traces" of their presence. Certainly, they would have to look for a separate broadcast source for their transactions, but is seems to be a concern of their own.
Apart from the blockchain, the data stream may also contain bitcoin exchange rates, current bitcoin news and any other relevant information.