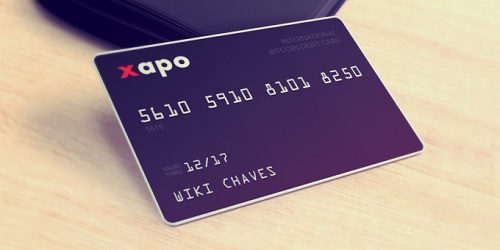 The day before yesterday it was announced Bitwage was going to cooperate with Xapo to launch the world's first ever globally accepted Bitcoin payroll debit card.
This project is seen by many as a great advance in promoting BTC and making it more accessible to potential users internationally.
2014 was an iconic year for both Bitwage and Xapo: while the former was just launched last year by Jonathon Chester and his team for the purpose of establishing infrastructure for introducing Bitcoin payrolls – "a missing link in the current financial circle", the latter, a California-based company offering Bitcoin wallet/cold storage services and BTC debit cards, was successful enough to raise as many as $20 million funding to be spent on improving BTC users security, being an important problem of the industry's technical part.
Bitcoin is frequently criticized nowadays for not being "usable" enough, which may be a sort of a publicity problem in the first place, just like users' favorability towards it, and this problem seems to be positively solvable. The thing is, there are dozens of options, services and functionalities involving Bitcoin payments offered by many companies and providers nowadays, but people may find them somewhat confusing or incomprehensible to start using. Bitwage's cooperation with Xapo, which is a kind of a new and previously untried experience for both enterprises, may help Bitcoin industry eventually establish new links with end customers. Each of them will be issued a free dual-purpose BTC payroll debit card in exchange for signing up with the project. Above all, with its help wage payers will be able to substantially reduce supplementary costs and waiting time for all employee wager transactions. Then, the card will enable holders to make BTC payments anywhere they are accepted, including stores, services and merchant locations in 170 countries all over the world, with no need to exchange money into local currencies. At the moment, however, there is no possibility for the U.S. customers to get their Bitwage/Xapo debit cards, although this is said to be just a temporary issue.
Already now, you a free to sign up with Bitwage and receive you own Bitcoin payroll debit card for free to see for yourself how the system operates.