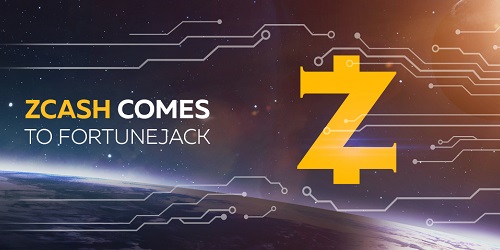 FortuneJack has always been a great destination to find some of the great promotions and bonus offers. As one of the top online casinos which has decided to go exclusively with crypto currencies support, a player could easily lay their hands on 9 BTC in the first few weeks of signing up! This is in addition to the 250 free spins that are being offered as part of the welcome bonus package. Now, FortuneJack is coming up with more promotions.
Disco Double is a slot title from iSoftbet, and it is one of the latest games to hit the casino floors. In order to celebrate its launch, FortuneJack is coming out with a promotion campaign that has a €10,000 prize pool.
This promotion is open from September 28 to October 4, and it will give an opportunity for players to get into the list of top 25. These top 25 players will be eligible for the €5,000 prize pool and those with more than 5,000 points will also qualify for the Mega Prize Raffle, which is worth another €5,000. Players pick up points as they wager on the game. Since there are no restrictions on the maximum prizes that a top player can collect, a player can enter into the draw for the two €5,000 pools. A player can potentially go home with a whopping €7,000 as potential prize money from this promotion campaign.
Disco Double slot will contribute five points to the account for each €1 wager. If a player receives the Disco Double logo inside the first three reels, they stand to make twice the number of points. While the figure of 5,000 points may sound a long way away, it is in fact the other way round. This slot title is filled with some brilliant bonus games. Disco Double slot also comes under the category of a medium to high variance slot, but it is quite possible to trigger the two bonus symbols more often than you might expect.
As usual, the tournament comes with its own set of terms and conditions.
– The contest opened up on September 28 at 00:01 GMT. It shuts down at 23:59 GMT on October 4
– Any player who makes a minimum wage of €1 will qualify for the promotion
Unlike many of the online casinos that offer crypto currency support alongside the regular Fiat currencies, FortuneJack stands out due to its support only for the digital payments. Bitcoin, Dash, and Litecoin are a few of the crypto currencies supported. Even though the casino promotes this campaign in euros, the winners would receive the prize money in equivalent BTC.
Meanwhile, FortuneJack will start to support Zcash as a payment option. Introduced in October 2016, Zcash came out from the Zerocoin project and it is designed to offer better levels of animosity and privacy compared to popular options like bitcoins. Since its introduction, Zcash has steadily grown in popularity and it is now one of the top 10 crypto currencies by market value. Recognising its importance, FortuneJack has been quick to adopt Zcash. It can be used to make deposits and enjoy the huge arsenal of games available at online casino.
Just like in the case of other crypto currencies that are supported at FortuneJack, players will be able to enjoy all the latest promotions, service, winning potential, and security. They are merely about to experience a new currency option, which might be better than bitcoin in the long run. Players can share this news with other online gambling enthusiasts by using the wide number of Zcash banners that are available in the affiliate platform section.