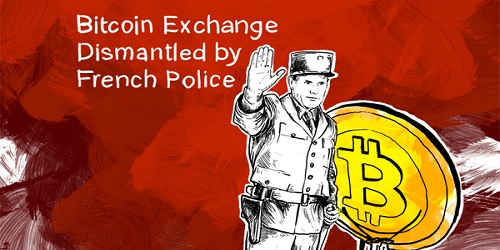 The French Ministry of Finance has drafted a bill on Bitcoin, which would oblige all bitcoin sellers to establish BTC buyers identity before initiating transactions.
According to Michel Sapin, the French Minister of Finance, elimination of the possibility of crypto-currency fraud is the main objective pursued by Tracfin – the Finance Ministry operational unit created to fight illegal financial operations, money laundering and terrorism financing.
Thus, the number of anonymous bitcoin transactions in the country will be limited pursuant to anti-money laundering regulations. As explained by Sapin, the circulation of bitcoins is attended by multiple risks, both local and global: lack of transparency, the possibility to use BTC as a financing instrument for global terrorism, financial fraud threats etc. Hence the need of the French government to implement regulatory measures of bitcoin as potentially dangerous currency without any legal status.
The new law is expected to become effective by the end of 2014.
The Minister noted, though, that the bill should by no means be taken neither as an attempt to "restrain" Bitcoin nor as a sign of French authorities' hostility towards Bitcoin market.
BTC regulation is said to be introduced for no other reason than ensuring the safety of bitcoin transaction participants.
Aside from this, the French have decided to walk in the US and UK footsteps and revised their approach to the taxation of bitcoin transactions. From now on, BTC exchange trading income will be subject to capital gains tax.