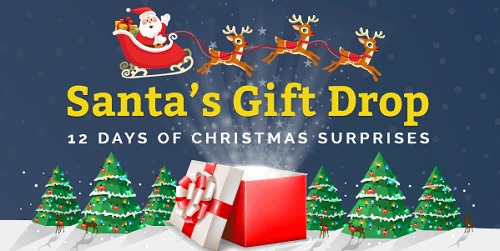 From now on until Christmas, you'll be getting exclusive gifts and prizes daily from BetChain! Why? Because it's 12 Days of Christmas Surprises promo!
It doesn't really matter how good (or bad) you've been all year long, as it's Christmas-time for everyone on BetChain Casino!
Every day up until Christmas, you'll be getting their special gifts, prizes and bonuses in your stockings, so hurry up and join BetChain player community already now!
That's it! It takes as little as just signing up with BetChain to grab one of their exclusive daily offers, including:
• 300% deposit bonus
• 70 freespin package
• 50% cashback
BetChain's Santa is really kind and generous, and all he wants you to do in exchange for the gifts is discover BetChain Casino's wide range of casino/slot games and wagering opportunities! Merry Christmas to you!