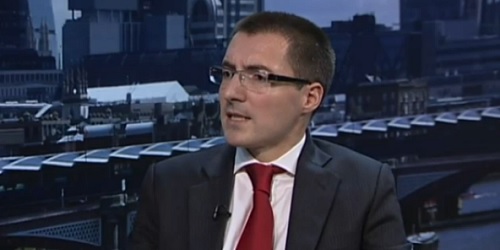 Richard Gendal Brown, IBM UK's executive architect thinks Bitcoin may be crucial in blending various fields of study to find innovative solutions to old problems.
Brown, who specializes in banking/financial innovation, speculates on the developments of the technology behind Bitcoin. He finds that Bitcoin's coming into being as such is one of the reasons why students specializing in computer science and engineering are nowadays much more well-grounded in the arrangement of financial systems and issues related to them.
As a result, these young specialists will be involved in designing products and services that do neither exist now, nor are imagined, but are thought to serve as a basis for future technologies.
Blockchain technology and its future developments are undoubtedly the major subject of Brown's research, mainly for the reason of their great relevance under current conditions. Apart from that, he also sets a high value on the range of Bitcoin application and its value, finding it essential to financially support miners who have to purchase equipment and pay for the electricity consumed.
"What I've come to stress more clearly over the last couple of months is: the security of the architecture underpinning decentralized systems like bitcoin does come from the incentivization of the miners", adds Richard.
Another issue is the necessity of many distributed systems for a certain payment application to monetize them; certainly, it would be reasonable to build them in embryonically.
Although such systems will be found application for among individual consumers, Brown doesn't see banks as Bitcoin users, as this would be quite illogical. Big companies, on the other hand, may be somehow interested in introducing payment for their customers based on distributed ledger systems.
When it comes to online identities and reputations issue appropriate of crypto 2.0 applications, Mr. Brown tends to believe that "certain use cases can't develop until there is some notion of identity". He point out several identity issues taking as an example a company wishing a blockchain-based bond. First of all, how do we know that the "issuer is who they say they are"? If you are willing to pay a lot for a colored coin worth $100 million of a corporate bond issue, you have to be absolutely sure this company or a third person acting on its behalf is indeed the issuer of the bond. And it requires much more than merely putting a company's SSL-key signature. Of course, you will also need to know who's the holder of the colored coins both as of the payment date and during the intervening periods, to check whether the coin hasn't been moved to unwanted location.
For enterprisers, there are ample innovational opportunities in this field.  As estimated by Brown, "there's a whole collection of law and thinking that needs to come together then to make this space work". Mainly because of that he thinks of this space as "intellectually stimulating", offering "new problems to solve".
To sum it up, Brown suggests that few of these problems would have ever been considered unless the computer science disciplines were not merged according to the needs of the financial and legal sectors. Currently, it is still too early to make any predictions on whether the emerging global payment system is to become a "killer app" or something even more radical and advanced.