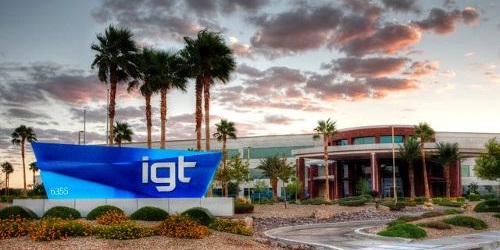 CEO Marco Sala: company established a solid foundation they can use to retain leadership in the industry and further expand international business.
As revealed in the company's official report, last year's fourth fiscal quarter was extraordinarily profitable for IGT (short for International Game Technology), the worldwide reputed American-Italian provider of online gambling content, as they were able to close Q4 of 2015 with a greatly impressive revenue of about $1.37 billion, this amount being 44 per cent bigger than IGT's earnings in the fourth quarter of 2015. The company's pure income of the same period amounted to $73.5 million, while the last quarter of 2014 actually brought them a wet-blanket $150+ million net loss.
Despite the encouraging close of 2015's Q4, IGT is still reported to have sustained a $75.6 million net loss in 2015, although the financial year 2014 resulted in a $86 million net income for them. Speaking of 'per share' figures, the fourth quarter of 2015 indicated subjective earnings of 37 cents, with the previous year's statistics showing losses of 87 cents per share.
Mr. Marco Sala, who holds the position of executive manager at IGT, says last year was a "year of transformation" for the company, which had an inspiring final quarter. According to him, IGT was founded with an aim to become "the global gaming leader" which is customer-oriented, and to "deliver the content, technology, and expertise that drives player demand". Sala believes IGT have been able to establish "a solid foundation" that can be a great aid for the developer to retain their leadership in the gaming industry and "grow [their] business".
As of now, IGT's operations worldwide are segmented into four divisions. Two of them are located in the North American market: the games/multimedia products and the lottery division, respectively. The former is reported to have earned $378/$45 million as of Q4 of 2015 and 2014, accordingly, while the latter accounted for the $269 million revenue in last year's fourth quarter (the figures as of the same period in 2014 are 20 per cent smaller).
The two other branches are the Italian market (another domestic one for the company) which earned IGT the revenue of $455 in Q4 of 2015 ($489 million in 2014), and business in other countries. In IGT's opinion, the reason behind their revenue hiccup in Italy may be the USD having strengthened against EUR. As for IGT's total revenue of $265 million in the final quarter of 2015, it is said to be 38% lower than that of 2014, though, based on the "constant currency" principle, we can even speak of the 5 per cent growth.