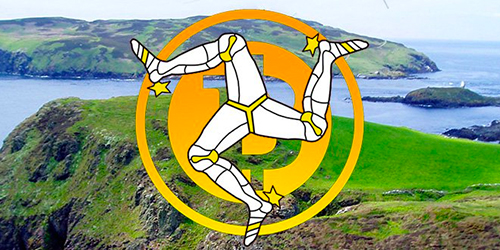 The regulators of the Isle of Man have come up with a proposal to enable licensed virtual casinos to accept deposits in BTC and altcoins from players.
In mid-April 2016, the Gambling Supervision Commission (GSC) of the Isle of Man issued their Gambling Regulation Package 2016 – a document containing the set of proposed law changes that have been elaborated in cooperation with the island's Treasury. Until May 20th, the executives will have a chance to speak either in favour or against the amendments, as well as supplement them.
There are six changes proposed in total, and these provide granting wider possibilities for gamers to take charge of their gameplay activities, letting sub-licensees use a licensee's non-gaming functions to a greater extent, and eventually enabling the GSC themselves accept test certificates issued by other licensing bodies. No less importantly, the Commission proposes allowing licensed operators to introduce payments in convertible virtual currencies on their gambling websites. The GSC's previous attempt to facilitate cryptocurrency acceptance by virtual casinos was curtailed by the Department of Economic Development which officially deemed virtual currencies a property.
Pursuant to the legal act currently in effect, it is still unlawful for users to create any gambling accounts in mediums of exchange that are not considered valid. In other words, an account needs to be set up in one of the real currencies, with deposits made via bank card or other recognized electronic payments methods. Still, there is a loophole in the law, and it provides for "other [payment] means", on the condition these are exclusively "approved by the Commissioners". The GNC gladly approves the introduction of the alternative payment solution now, but there are a couple of things they have to consider in order to lend legitimacy to the amendments, including looking for a proper new wording that would reflect the foregoing changes most accurately in the legislation. Other than that, the Gambling Supervision Commission imposes it as a duty for licensees' and associated virtual currency exchange platforms to account for their operations to trusted financial supervision establishments.