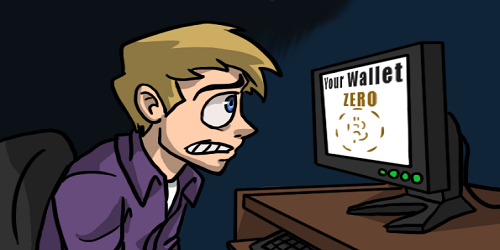 2014 has been informally titled a "Year of Multiple Signatures", as numerous developers have been involved in working on Multisig (supporting multiple signatures) bitcoin wallets.
BitPay, one of the world's largest Bitcoin payment processing companies, has released a beta-version of Copay – the anti-theft bitcoin wallet meant for "friends and companies".
Most importantly, the new open-end product supports multiple private keys meant for increasing Bitcoin security.
BitPay's release is the response to one of the most common problem that bitcoin users experience today: third parties getting illegal access to private key, which often leads to bitcoin thefts from users' wallets.
A single Copay wallet can be used by up to 12 clients, and each of them is required to enter four independent signatures. In order to start using the wallet, every client needs to create their own master key and share its open-source part with co-users. Every bitcoin payment initiated by a Copay client has to be confirmed by four other users of the wallet – the corresponding payment confirmation/cancel request is sent to all of them, and a bitcoin transaction will be completed immediately after the payment is mutually confirmed. The number of co-users required to confirm transactions is initially determined by the establishing user of the wallet.
Currently, the project is still under development, and BitPay encourages bitcoin users to to participate in testing it. Copay source code is available at GitHub.