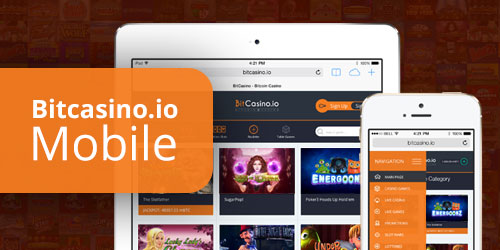 If you're still not in the know, we've got some really good news for you! BitCasino Mobile version is there for you to be played from your mobile devices/tablets!
The casino's website might be looking mighty fine on desktop machines and laptops, but what BitCasino would like you to have on top of that is a fully functional iOS- and Andrioid-compatible mobile version!
Whenever you feel like playing you favorite BitCasino games staying at your buddy's place or thousands of miles away from your good old PC or Mac – BitCasino is still there in you smartphone or tablet, always ready to entertain you!
What you get is:
– The new smart mobile design
– 60+ awesome games (with many more to come)
– Website functionality on your mobile device
Depending on what kind of device you use, you'll get access either to mobile or full version.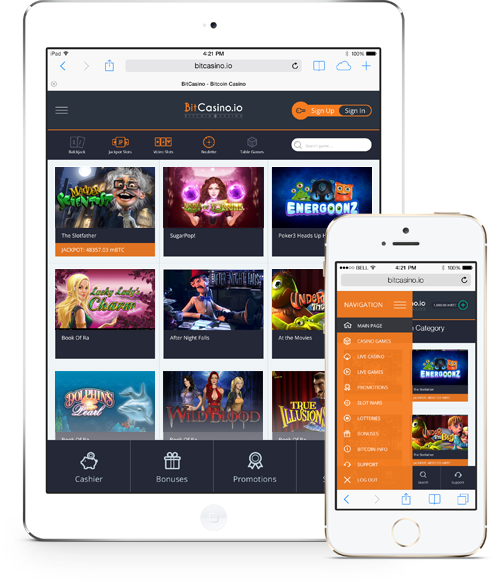 AND THERE'S STILL MORE:
BitCasino is now available in 5 new languages (in addition to English) – German, Italian, Russian, Chinese, and Farsi! All in all, after some time BitCasino will be offered in as many as 18 most in-demand languages, and that's just awesome!
Click the button below to read our BitCasino review and sign up instantly to access the mega-selection of Bitcoin games on using the BitCasino mobile version!