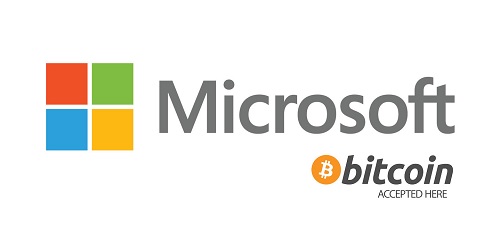 For BitPay's chief commercial officer Sonny Singh Microsoft's new Bitcoin policy is a part of the strategy designed to possibly change the existing negative trends.
So far, Microsoft made Bitcoin deposits available to their US customers only, and, as assumed by Singh, may be getting ready for further steps to support the innovative BTC technology more aggressively.
In his interview with CoinDesk, Singh says:
"Microsoft has a long-term vision for bitcoin, BitPay and the blockchain. Starting with digital goods in the US is the logical first step, however, they want to expand to Europe and globally and add support for other products as part of that rollout".
Singh points out that Microsoft is determined to support their Bitcoin policy with word and deed:
"They already have a global plan rolled out for us. They've already thought four steps ahead of this whole rollout, so they are very innovative, very aggressive and very strategic in how they work".
Three months ago BitPay's executive team held the first two-hour meeting with Microsoft's management staff, product specialists and engineers. According to Singh, Microsoft "already did their homework" on BTC, and were eager to cooperate with BitPay to proceed with the integration as soon as possible. Frankly speaking, the integration was initiated immediately after the meeting, before the contracts were signed.
Singh says he was really impressed with Microsoft's speed saying the company "wanted to get the digital goods piece out for the holidays", especially considering the fact Xbox is seen by many as a great Christmas gift.
Singh also believes Microsoft's Bitcoin policy may also indicate their interest in the innovative technology behind BTC, as well as the global transfer network it provides: "they obviously already have what they think they can use it for, and they realize with our tech they can figure out what's possible in the next year or two".
Having their offices in Europe, North and South America, BitPay team intends to work closely with Microsoft to further promote Bitcoin globally.