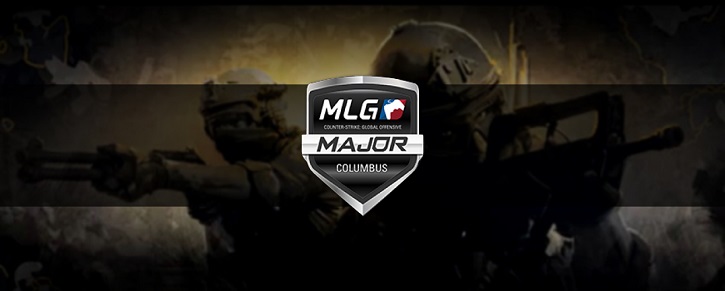 Already tomorrow, March 29th, 2016, the city of Columbus in Ohio, US, will host the world's first ever MLG (Major League Gaming) international tournament in 'Counter Strike: Global Offensive' held in North America.
The event, officially called MLG CS: GO Major Championship: Columbus will run for six days through April 3rd, 2016, and, as announced by Valve, it is also going to be the first championship to have a more than impressive $1,000,000 prize pool. In previous tournaments, the winning teams had only $250,000 to share, meaning MLG events are very likely to be taken to a whole new level now.
MLG Columbus is going to be divided into two stages. From March 29th through 31st, the Group Play & Single Elimination Bracket games will be held at MLG Arena, with top 8 teams from the previous Major tournament, including last year's biggest team fnatic from Sweden, and another 8 squads chosen in February's qualifier participating.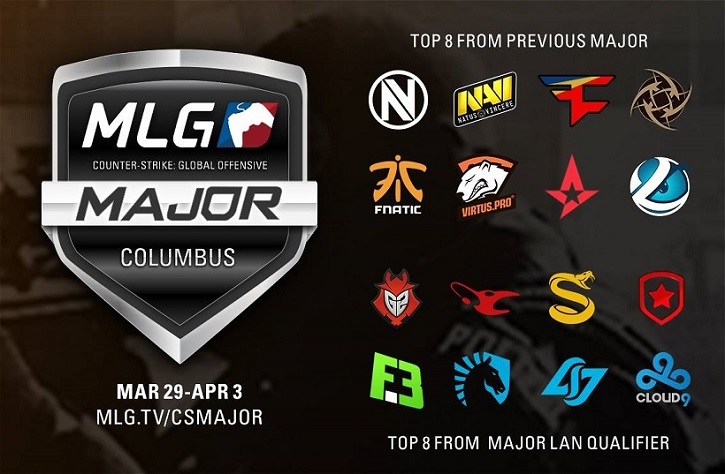 Starting from April 1st, the action will move to the city's one-of-a-kind Nationwide Arena, with quarter-finals, semi-finals, and Grand Finals/All-Star Match to run on Friday, Saturday, and Sunday, respectively. As explained by Adam Apicella of MLG, the company "wanted to bring the game back to North American fans in a big way", and Columbus' renowned Nationwide Arena capable of accommodating an audience of thousands would be "an exciting way to do that".
The prize pool will be divided among the teams based upon their final rankings, with the winners getting their massive $500,000 share, while the team to run second are to enjoy a somewhat consolation win of $150,000, and the rest of the participants are to receive smaller $70,000 to $8,750 prizes per team.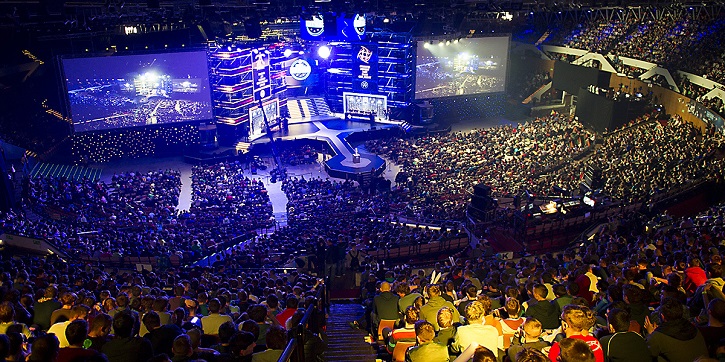 Fans of CS: GO and other eSports, are, without doubt, perfectly aware of the convenience and advantages of Bitcoin, today's most advanced and widely used cryptocurrency enabling its users to make and receive payments, purchase items, and make wagers on sports instantaneously and anonymously.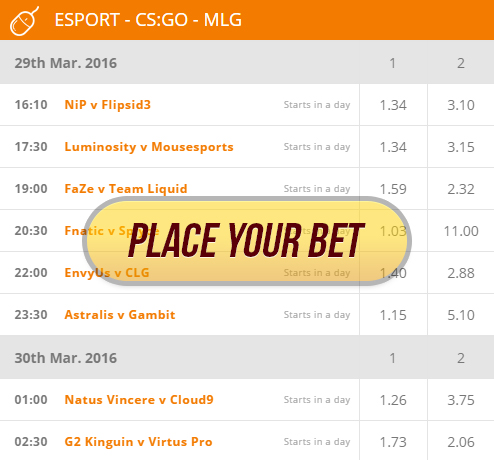 As of now, one can make safe and secure Bitcoin wagers on MLG Columbus duels on four major online betting platforms, all belonging to the premium range of sports wagering portals:
– BitCasino Sportsbook – RISK-FREE MULTIBET PROMOTIONS
– eBettle – WELCOME BONUS 100% UP TO 200 MBTC
– Betcoin Sports – WELCOME BONUS 100% UP TO 1 BTC
– Nitrogen Sports – BITCOINS & REAL MONEY BETS ARE ACCEPTED
The odds on each of those platforms are pretty much the same, so feel free to make your wagers on the portal you like the most.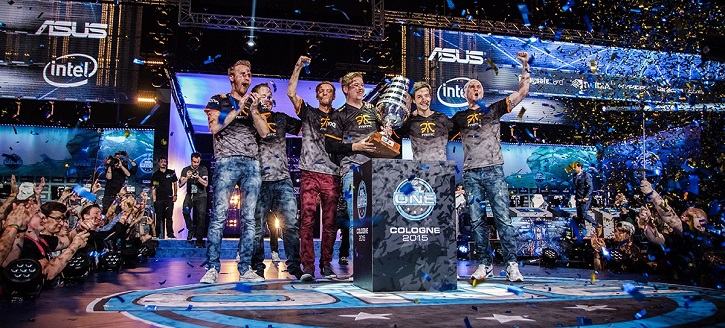 Will fnatic repeat their success of ESL One Cologne 2015 this time as well?