The city's best wedding reception awaits you! Enjoy BitCasino.io's new 'Bridesmaids'™ slot, based on the eponymous comedy movie, and prepare to win valuable prizes!
Join the bridesmaids team on their journey to the church, and play your way into BitCasino's 'Bridesmaids' prize raffle. Simply play 'Bridesmaids' slot on BitCasino.io for real bitcoins until September 2nd, 2015, as every 200 mBTC wagered on this slot will earn you 1 raffle ticket.
It's simple – the more you play, the more tickets you get, and the closer to the victory you are!
The promo winners will be drawn randomly on September 3rd, 2015.
In addition to the final draw with really valuable prizes including travel vouchers and Apple devices, there will also be one bitcoin prize draws (2000 mBTC and 1000 mBTC for each of the two lucky winners respectively)!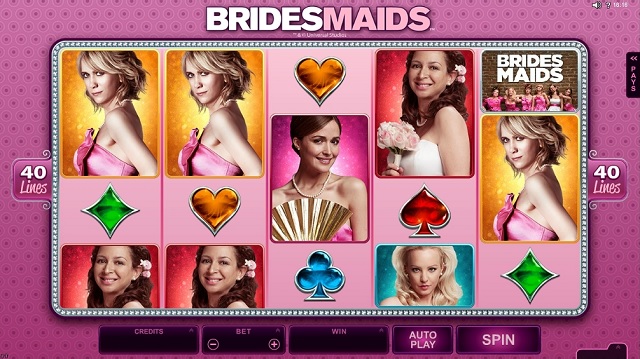 The remaining draws will take place on the following dates (see the prizes specified):
August 27th, 2015
– 1 x 2000 mBTC casino credit
– 1 x 1000 mBTC casino credit
September 3rd, 2015, final draw:
– Prize package 1: 8000 mBTC worth travel voucher OR Apple MacBook Air 128GB and iPhone 6 64GB
– Prize package 2: Apple MacBook Air 128GB OR 4000 mBTC worth designer handbag
– Prize package 3: Apple iPhone 6 64GB OR 2800 mBTC worth spa package
– Prize package 4: Apple iPad 3 64GB Mini OR 2800 mBTC worth Tiffany voucher
– Prize package 5: Bose mini bluetooth speaker OR Radley Cherry Blossom Dog medium suitcase
Well, that seems to be much more than just worth it!
The 'Bridesmaids' promotion runs until 00:00 BST September 2nd, 2015. BitCasino.io terms and conditions apply.