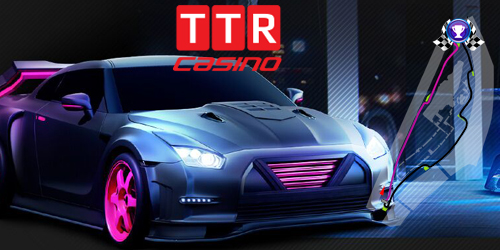 TTR Casino has recently revised some T.&C. in regards to welcome bonuses along with removing cashback option for its players.
Nevertheless, it was promised that Bitcoin casino will supply more engaging tournaments and exclusive promotions.
The owner of TTR Casino has kept his promise and as a result delivered something special to its users. From January 23, 2017, and onwards every week will be held a "Weekly Slot Race Tournament" with a prize pool worth of €5000!
The process of participation in this promotion has been simplified to a certain extent, so all users could take part in it without additional hassle. Previously, players would needed to register an account on forum to provide a screenshot as an evidence. At some point, it was nice meet of all TTR Casino players in a one place where everyone could share its' results and experiences. However, some users could consider such approach as unnecessary steps and time consuming, so it was decided to exclude additional barriers.
Now, in order to participate in Weekly Slot Race Tournament, you simply need to register an account at TTR casino and simply play your favorite games with Bitcoins or any conventional currencies.
Every single bet in any slot game counts, and automatically enrolls as a participant in promotion!
For every €1 wagered (or other currency equivalent) player will get a point. By the end of the week the most active 50 players who managed to collect most of the points will be rewarded accordingly. The most active player will get a prize of €1000, where the rest 49 players will share the prize pool as per table breakdown below: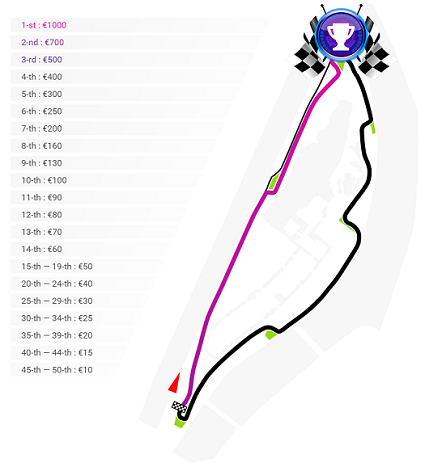 Check your current positon in the leaderboard on the promotional page
Terms & Conditions of Weekly Slot Race Tournament:
– Promotion starts every Monday at 00:00 GMT till next Monday (in a week) at 23:59 GMT
– Only real-money wagered counts playing slot games: Bitcoins and fiat currency
– Prize money are credited straight after the end of promotion and can be withdrawn without any wagering requirements
– Bets placed in other currencies will be automatically converted at Google Finance exchange rate
---
For all new signups TTR Casino offers enormous welcome package with 500 free spins along with weekly 50% reload bonus. Join Now!