The promo has already started, so wait no more a secure an up to 0.5 BTC prize for yourself in the casino's final raffle to be held on April 29th!
Today, April 4th, is the start of BitCasino.io's APRIL Raffle boasting another 2,000 mBTC prize pool!
Give it a try and play their games for real bitcoins every day starting from now and up until April 28th, 2016, and the chances are really great for you to become one of the 20 winners to get a prize of 20 to 500 mBTC!
All in all, you can get up to 25 raffle tickets, each of them being an extra winning opportunity for you!
The rules are more than simple:
1. Go ahead and play any of BitCasino.io's real-Bitcoin games until 23:59 (GMT) April 28th
2. Receive a free raffle ticket for every day of you play (1 day = 1 ticket)
3. Through end of April, you can get up to 25 tickets for the April 2,000 mBTC Raffle promo
4. The final raffle will be held at 12:00 GMT April 29th, 2016 on BitCasino.io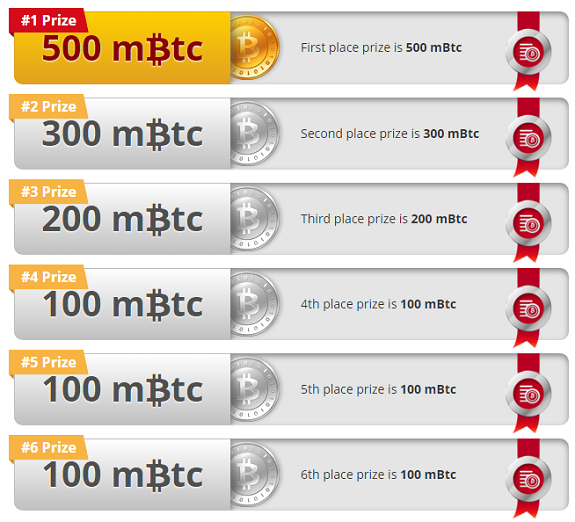 Players placing 7th to 20th will also get a 50 mBTC prize each!
All tickets will be credited within 24 hours after the end of each day the games have been played by a participant.
The usernames of the 20 lucky winners are to be revealed soon after the raffle takes place. Winners will receive their prizes directly to their account balance.