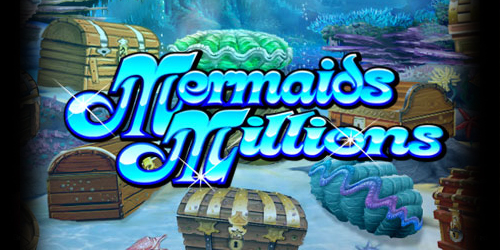 Have you heard of the countless Bitcoin treasures awaiting you at the sea bed? This wonderful Microgaming-designed slot can reveal them for you!
Developed by the unexcelled Microgaming digital arts masters, 'Mermaid's Millions' slot with its 15 ways to win on 5 reels will become a genuine discovery for players who would like to combine gripping and enjoyable gameplay with substantial BTC winnings, the more so that the game offers plentiful opportunities for that. The Mermaid herself acts as the scatter symbols in 'Mermaid's Millions', and if you score three scatters on the reels at once in one round, the free-spin bonus mode will launch instantly rewarding you with ten extra spins and multiplying your current winnings by 3! Likewise, there is also a wild symbol in the game, represented by the feared Neptune who, whenever merciful enough, will gladly help you make up winning combinations of other existing symbols!
But wait, if you manage to land no fewer than three Chest symbols on the reels as you play, you will be able to unlock a treasure bonus game with impressive rewards awaiting you within the twelve figures you will see! The final prize amount depends on the number of symbols that the bonus game was initially activated for you with, but the prize you will be about to get in the end will be even bigger than you may expect, as it will be multiplied by the payline bet size.
There are actually two play modes in 'Mermaid's Millions': the traditional and the one called the Expert. As you may have guessed already, the latter offers you a wider range of in-game features and possibilities, like the reel spin pre-set and autoplay mode enabling you to have the slot run for as many rounds as you want it to in the automatic mode!