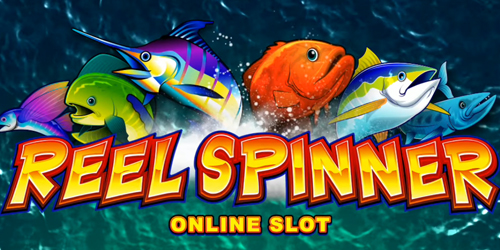 Hugely appealing graphically thanks to its fresh 'n' clean looking symbols, this game can be a great alternative to other fishing-themed machines.
The very fact this remarkable game has been developed by Microgaming digital wizards, can make you scream with excitement. And it doesn't really matter whether you are or are not a fan of fishing – believe us, you'll still find "Reel Spinner" greatly entertaining. Just as lots of other games produced by Microgaming, this slot is playable across a wide range of devices, including tablets and smartphones.
The slot features a rather conventional pattern of 15 paylines on its five reels, but the great thing is you can actually choose a specific bonus for yourself before the gameplay starts. Yes, you will need to pick one of six different powerboats you can see, so as to become aware of the free-spin amount you can get later. In fact, there are up to 20 extra spins for you take advantage from, so make your pick wisely. After that, you will be directed to multiplayer selector mini-game, with an up to 5x multiplayer being your reward here.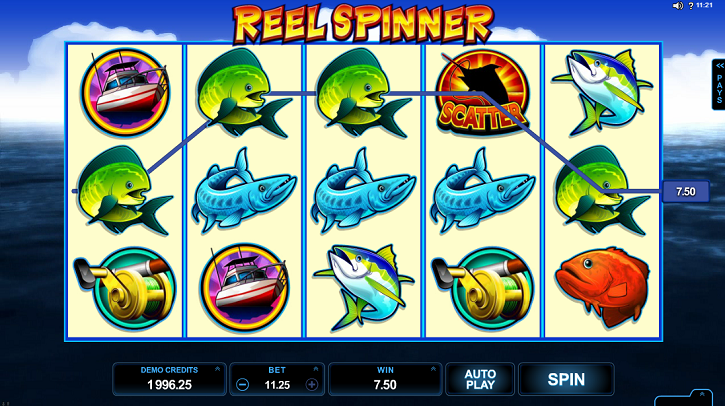 As we have mentioned above, this slot is extremely colourful and lively, with its set of fish reel symbols getting you into the real fishing mood! Other reel symbols include boats, compasses, and fishing reels, as well as more lucrative Scatter symbols (with swordfish shown on them), with no fewer than 3 of the latter capable of unlocking the only bonus feature of "Reel Spinner" – the free-spins. Throughout the gameplay, however, you can also activate Wild symbol stacking feature which can reveal even more intriguing winnings to yourself. Remember, though, you cannot re-trigger it. And don't forget you can eventually win a prize up to 10,000 times as big as your initial stake!