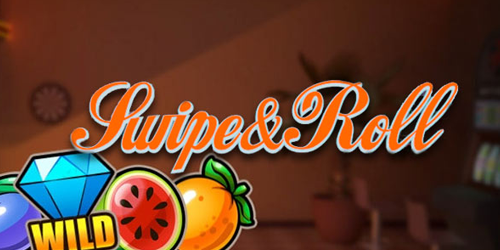 One of NetEnt's newest, this five reels by three rows video slot offers the best of two worlds. With a classic, mid 90's, Nevada slot machine graphics, over a classic country upbeat music; mixed with modern slot machine features like wilds, coin wheel features and other great features we would be looking at shortly.

Graphics features
The graphic is a vintage slot setting over a classic upbeat country music. The symbols are also those of traditional brick and mortar casino symbols, like K, Q, A, fruits, and newer symbols common with video slots and others. What is more, this game is compatible with PCs and mobile devices.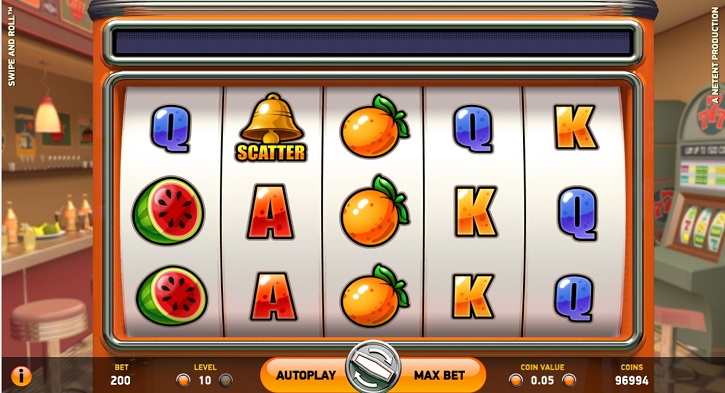 Slot Symbols and their winnings
This slot uses traditional card signs of A, K, and Q; also for fruit signs, the game has Watermelon, which is the highest paying symbol beside, the X3wild, and Plums. Also, the game has bell signs for scatter symbols, Diamonds for wilds, and Arrow signs.
The wild sign is of two types, which are the single wild symbol and the X3 wild symbol. The single wild can replace any symbol except for the X3 wild and scatter symbol; this symbol gives off 3X the players stake and 3 or more single wilds aligning on the reel will trigger a re-spin and a win that is 27X the player's stake. However, the X3 wild which only appears on reels 2, 3, and 4, acts as a loner, triggering a re-spin like the three of the single wild on a pay line and also gives off 27X the players stake.
The arrow sign doesn't give a direct win on a players stake; however, it increases the odds of making a win, since it comes in between a spin, increasing the length of a reel one step up or down. This is usually triggered by a coin wheel feature.
The scatter symbols attract a win whenever 3 of it lands anywhere on reels 2, 3, and 4, however haphazard it may be. Like arrow signs, this usually comes as a result of a coin wheel feature.

Stakes and Rewards
This slot has 20 pay lines and allows as low as 20P and as high as 100 EUR per spin. Also, this game offers as much as 8100X a player's stake on a game, making it possible for a player to earn as much as 810,000 EUR for just a spin. Like you would most likely guess, such odds are very slim. What is more the RTP for this slot is set at 96.35%.

Bonuses
Although there are no free spins in the Swipe and Roll slot, there are several bonuses, some of which were already cited previously. These bonuses range from scatter symbols, re-spins for wilds and the coin wheel feature.
The coin wheel feature has several possible bonuses that it can give out, at every instance. This comes in between a spin and the result of that spin, that is to say, it lands just right with a spin. It could either be a scatter symbol, and free coins been added to a players winnings, or it could be an arrow sign.