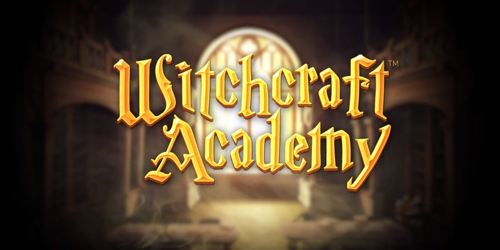 Efora the witch and Ethan the wizard are both on a magical adventure in their medieval style witchcraft academy. This slot is a five reel 4-row slot game set in front of a classic medieval university library. The crowning achievement of this game is its unique bonus feature that entirely takes the gamer off the reels to a grid-like platform, to do some magical bonus activation, using a spell rod by one of the students.

Graphic Design
Set in front of a medieval library, the architectural representation of the library is a 3D animation showing scrolls and books like in a classic medieval library. This game's setting brings the movie Harry Potter to mind. Also, the soundtrack is one of mystery and suspense.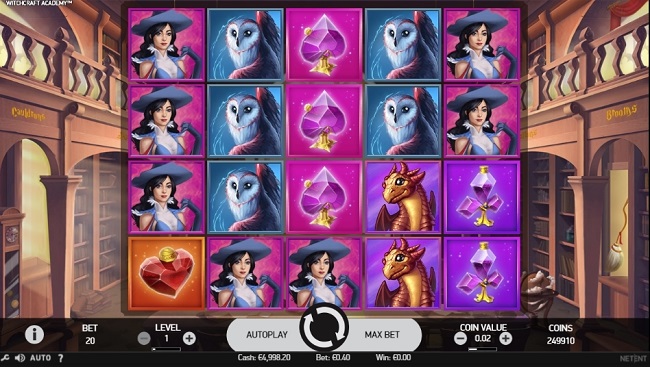 Payin and Payout
The minimum bet limit on this game is 20c with a maximum of 200 coins. Also, the RTP is set at 96.38% what is more players stand the chance of walking away with as much as 800x their stake.

Symbols
The high-value symbols consist of Owl, Dragon, Efora the witch, and Ethan the wizard with a paying limit that goes as far as 20X bet per spin. While the low paying symbols consist of Diamonds, hearts, Clubs, spades, and a bottle of magical potion.
Also, the wild symbol is a shield with a "W" written over it. The wild symbol only appears on reels 1, 2, and 5 and can replace all symbols. The scatter symbol is the word bonus written over a little tile; when 3 or more of this appears the elements bonus is activated.
There are other symbols in the bonus round; these symbols includes an Armour guard symbol, coin symbol, free spin, and multiplier symbol.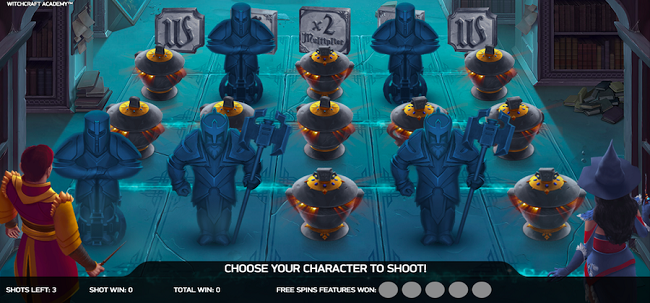 The elements bonus
This is activated by 3 or more scatter symbols, which leads to an off the reel interface with the symbols already stated above on a five by four cells grids.
Once this round is activated, the player is given the option to either use Ethan or Efora for that round. Whoever is chosen for the round, is used to cast a bonus triggering spell, using a spell stick, on the symbols over the grid.
The amount of spell shots given is dependent on the amount of scatter symbols that led to this round.
Furthermore, the bonus range from extra coins, free spins, and multipliers. This free spin is usually activated once the round is over.